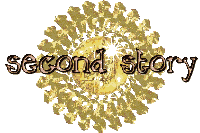 ®


• Internet and Traditional Press Reviews •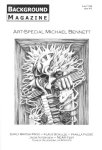 "The vocals on this CD deserve a special mentioning. Female lead singer Danielle Capoferri has a beautiful and strong voice that reminds of that of Joanne Hogg (Iona) - especially in the quieter and more reflective moments - and of Anneke van Giersbergen (The Gathering) in the darker moments. Also excellent is the use of harmony vocals of three other band members, which evoke parallels to Echolyn... All in all a strong CD, well recorded and well written. This should appeal to a wide audience."

©2000 Carsten Busch, Background Magazine

"Progressive rock fans of bands with stunning female vocals in the Northeastern corner of the United States that have discovered the up and coming sounds of Second Story are a very lucky breed. The band's self-titled and independently produced album is technically superb. Featuring twelve tracks that illustrate their collaborative breadth, it also demonstrates the members' individual versatility.
With tremendous lead vocals, wonderful vocal harmonies and excellent instrumental work, Second Story's debut album is certain to attract many listeners and be selected as one of the finest recordings independently released by a new artist this year. A must listen!"

©1999 Russell W Elliot, from Musical Discoveries
For full text of the review, visit Russ Elliot's Second Story Review

"Second Story, known for its unique sound and make up… somehow seems to fuse all these components together to create an incredible sound... Working together to create their sound and lyrics, the CD is a symbol to years of (their) hard work and determination to get where they are today… With the amount of talent that makes up this band, their CDs can only get better and the trip can only be nicer. Listening to their CD it was easy to pick out what songs seemed radio friendly, but I felt, "why limit myself." Each song is one to be listened to; each song tells a story and finds a means to its end."

©2000 Erin Capuano, from Lilith's Child Website Magazine
Read our feature interview! visit Second Story as Interviewed by LCM
"While on the topic of good music and other acts, let me comment on a local Philly band Second Story... After the (November Project) World Café taping I went with two other NP fans to a little club called La Tazza to check them out. There had been parallels drawn between them, Grey Eye Glances and October Project, so I wanted to see what they were all about. Well despite horribly muddy acoustics in this downstairs venue I really enjoyed what I heard... I did purchase their self-titled CD, and can see some similarities to GEG in their studio sound. I actually would classify their style as somewhat of a throwback -- you'll hear lot of harmonies, synthesizer,and even a little bit of flute thrown in for good measure."

Alan, from N-POP! - the November Project e-news digest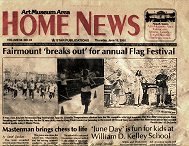 "The (Fairmount Civic Association Flag Day) Festival really got revved up in the afternoon when Second Story gave a wonderful outdoor concert for lucky attendees. This is the third year that the band has donated entertainment to the festival. Their beautifully blended voices and instruments filled the street and mesmerized listeners... Second Story's compelling music kept everyone entertained until it was time to pack it up and call it a day."

Jackie DeLucia, Art Museum Area Home News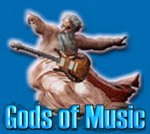 "The thing that I love most about reviewing music from the internet is that on occasion the songs I listen to break free from the monotonous source of predictable dross that is the radio. 'Sometimes' by Second Story proved to be one such experience. Ahh, fresh, creative music! What we have here is a song that is extremely energetic, tight and for the most part, well produced. As a consequence, the song captures your interest and you'll find yourself tapping along. There are many great elements in 'Sometimes', and importantly the fundamentals such as song writing craftsmanship and instrument skill are strongly present."

Andy Chapman, Godsofmusic.com


"Like it says on their website, they resemble in a way Grey Eye Glances and OP but have a rougher edge. The jazz-y vocal harmonies, occasionally sung in a top-of-the-lungs kind of way, fancy guitar work and prominent drums make it an intense and engaging album. In the softer songs the voice of Danielle Capoferri (lead singer) resembles the one of Sarah McLachlan. A fine example of this can be found at mp3.com (songtitle: "Don't Know"). "

review at noomore.org

SECOND STORY - "s/t" (Indierelease, 1999)
"This CD should have been on the progsection but I thought all you AOR guys out there should read this as well. It's a quite nice little piece of plastic I have in my hand.... nice performed progressive pop/aor with Danielle Capoferri behind the microphone.

I have always thought prog music is nice with girls behind the mic. So check this up if you enjoy the softer part of prog when it meets AOR...sure a tasteful indie - CD that makes me wanna hear more in the future."

©1999 Pär Winberg, Midwestern Skies Homepage
"Vocalist / flutist Danielle Capoferri fronts the five-member Second Story whose material is laden with Lilith-Fair leanings -- misty lyrics in a moor of moody, minor-key melodies. The Pitman, NJ-based band capitalizes on Capoferri's haunting vocals, recalling the stately art-rock of Renaissance, October Project, and Sarah McLachlan; Second Story's live shows, however, have included such surprises as a note-perfect cover of Kansas' "Carry On Wayward Son."
Visit the band's web site for more info on biographies, upcoming appearances, and where to get this impressive debut CD ripe for pickup by a major label."

©1998 Jay Dunner, from his print column, Disc-ussions


"Dramatic, epic arrangements of reverb-drenched acoustic guitars, spacey keyboards, and patient mid-tempos accompany lush, expressive female vocals and harmonies. Something you might hear on the second stage at Lilith Fair, if there was one."

Kelly Bauman, from the Listen.Com reviews

"Danielle Capoferri's voice is balmy like a tropical forest, shimmering like shards of light skimming across a shoreline, and airy as the wintry West Winds of Vancouver. Gifts come in many forms. You can hear hers right here. Oh... I almost forgot to mention that this is a beautiful composition, tastefully performed and well-produced. ;-)"

"Another amazing band from the Philadelphia area, with lush vocals and dreamy music; sounds like October Project and Renaissance, always a good thing..."

"I love the rock music that begs for you to picture big arenas and lavish productions. The vocalist here (a stunner too) is very able to carry through the rest of the music quite well without sounding wimpy. Shades of Tull, Renaissance, and Steeleye Span with a healthy dose of Sarah McLachlan crossed with Def Leppard. Yeah, you'll just have to check it out!
One of my favorite bands on MP3. Second Story continues to reach new musical heights. Check out the cool web site these guys put together, really cool."
"Cool, romantic song about discovering a new love and the influence he or she has over your mind and heart. If you like Sarah McLachlan, you'll definitely like this (and the group)."
Various Station Managers, from Mp3.com

• Comments from Fans and Site Visitors •
"I just wanted to say thanks, that was a very good show you guys did on Sunday (July 9, 2000.) I thoroughly enjoyed myself, and so did a few of my friends... I bought your CD, shirt, and sticker... Tell Danielle she has a sweet voice, but you already know that... I'll be checking out your site from time to time, can't wait until the next concert."


Mike
"I stumbled across your MP3.com page while checking out the Progressive Rock charts. I am most impressed. What a killer collection of musicians you guys have. And all the vocals. Wow! What a lucky bunch... I just wanted to send a note of encouragement. Very cool, very unique sound. Keep up the excellent work... Again, really cool. Really cool."


Gene
"Thank you for supplying such great music on the MP3 site. As a disabled pensioner who cannot afford to purchase CDs in Australia, where they cost up to $30, I am very grateful that I can download your songs. You guys are a great band with a fantastic singer and mind-blowing lyrics. Hope you have a successful & inspirational year."


Geoff
"This band is hot! Their music is imaginative with exceptional lyrics and soulful vocals. Second Story is a breath of fresh air amidst the cloud of stale performers that seem to pollute the music scene these days. Check them out-you won't be disappointed!"


Brandi & Jeff
"I just wanted to thank you for providing me with something soothing and relaxing, yet deeply soulful. Truly worth the listen. Just thought you should know."


Pete

"I just wanted to let you know that your music ROCKS! Your music DEFINITELY needs to be heard!"


Skeeter
"I'm a musician/fan in St. Louis who just recently "found" you at mp3.com. I'm blown away by the quality of your music, and by Danielle's expressive-as-hell voice, and by harmonies I haven't heard since the 70s, when they weren't done half as well. Guess you can say I'm pleased. Keep up the fantastic music - I'm spreading your word everywhere I can. Any chance you could end up touring down St. Louis way? I'd be in heaven, and tempted to throw congas up on the bar and play along!"


Jeff
"Thanks for the disk... I am now on track six. Overall it sounds great. Sort of a familiar sound in many respects. Very solid structure... Overall awesome disk. Well worth the very low ten bucks... So when you hear about a disk from someone you sort of have to take a chance, it really worked out great this time. Makes me wish that I could see you guys in concert. Kind of a long drive from Michigan though. Oh well, maybe with time I'll catch a break and we can meet, at a show or something. Thanks for making great music..."


Brian
"I saw you guys 'n' gal at the Franklin house last Friday. I thought you were fantastic. Try getting a gig in the city at like the Khyber Pass. It'll carry your name fast. I'm sick of the grunge garbage that shows up there. Your lead singer was fantastic! You folks kinda remind me of Enigma, but at a faster pace. And the keyboard player, spinning his head around with that long hair, he was a blast to watch. I've seen a lot of bands and I think you people are a class act. Best of luck."


Kent
"I've got a copy of the CD on my counter, and I play it in the store all the time... I hope it's going well for you. Your disc is one of the best I've heard in a while."


Ken
"Second Story... are a tight band whose ethereal vocals complement the progressive edge of their music, creating a tasteful soufflé worthy of heavy rotation in your musical smorgasboard!"


Yurasis Dragon
"Just got in from work and was happy to see the Second Story CD wating for me...I just placed it in the CD player and I'm on the first tune, "No One Really Knows." So far I really like it! Sort of a cross between Renaissance/Grey Eyed Glances and Quidam."


Brian
"I think I'm in love with the singer... I really like the palate of sounds they get... the melding of acoustic instruments and synth sounds, as well as nice dynamics and the ability to be rythmically tight makes for a very interesting mix. My 22 year old daughter overheard it... she likes Sarah McLachlan and all the Lilith Fair warblers but also Etta James and Diana Washington... She really liked what she heard. I'd like to hear the musicians "cook" some more. You can tell that they are all very accomplished and you can tell I'm a musician because I wanted to hear the band stretch out. but the production of the CD is really first rate!"


Karl
"My wife Annette and I spoke briefly with Mark and Danielle at the close of your set at the Franklin House on 4/27. We were very impressed with your ability to duplicate live what you had laid down on the CD. As fellow performers and song-writers, we know how difficult it can be to hold the attention of audiences increasingly jaded by 2-second MTV-style camera cuts and studio gimmickry. We will be following your Web site bookings and intend to catch your show again!"


Jay
"KUDOS to you and your band and your CD... Very nicely done! Very professional! Great sound (right up my alley!) BEAUTIFUL! I look forward to hearing you on 'LIVE AT THE WORLD CAFE!' My brother-in-law LOVES your CD. In fact, he heard me playing it and liked it SO much that he borrowed it from me and I can't get it back from him."


Sue
I just received the CD. I'm very impressed. I'm listening to it now, and I have to say that it's haunting and beautiful... The female singer has an exceptional quality of voice, and the band is as good as any I've heard in the last three decades. DAMN you people are good. I never expected this kind of quality. The male vocals are as soul grabbing as your female vocalist. I am listening to this as I write this email, and so far I haven't heard a song that I didn't really like. No wonder the damn record companies are losing money, when they let groups like this slip thru their fingers! Now I'm just going to sit back and enjoy this masterpiece of music with my eyes closed. I tip my hat to you and your band!"


Jim
"Was really good to see you guys... you really are able to pull off all your recorded material live. ...vocals were solid... Y'all kicked ass. ...You guys have a lot to be proud of RE: the CD. Just listened to it again here...thru the RCA boom box, and it almost sounds even better -- couldn't tune it out to work -- some very impressive s**t going on, -- Danielle's voice seemed to emerge better from the box, altogether a dluxe package."


Bob
Got a comment for "The Buzz?" Email it to webmaster@second-story.net.
things to do
visit our
ampcast site
join our free
email list
view our
privacy info
view our
legal stuff
webmaster





An Audible Ink Artist